Imagine… A play area designed for children of all abilities in Chestnut Ridge Park.
Together with the Erie County Parks Department, the Chestnut Ridge Conservancy is engaging in a very ambitious project of seeking funding for the purchase and installation of playground equipment for a fully accessible play area for children of all ages and needs.
 The site location has been identified and approved by the Erie County Parks Department and will be to the right of  the Park Casino.  The location insures easy access to restrooms, the casino cafe, and ample parking. See below Pictures.
The  cost of the project is currently estimated at $425,000.
Ways to support this initiative will be through individual donations, sponsorships and commemorative gifts.
More information and links for giving will be added soon to this page.
Any immediate questions can be handled by Mary Simpson at
Mary.Simpson@outlook.com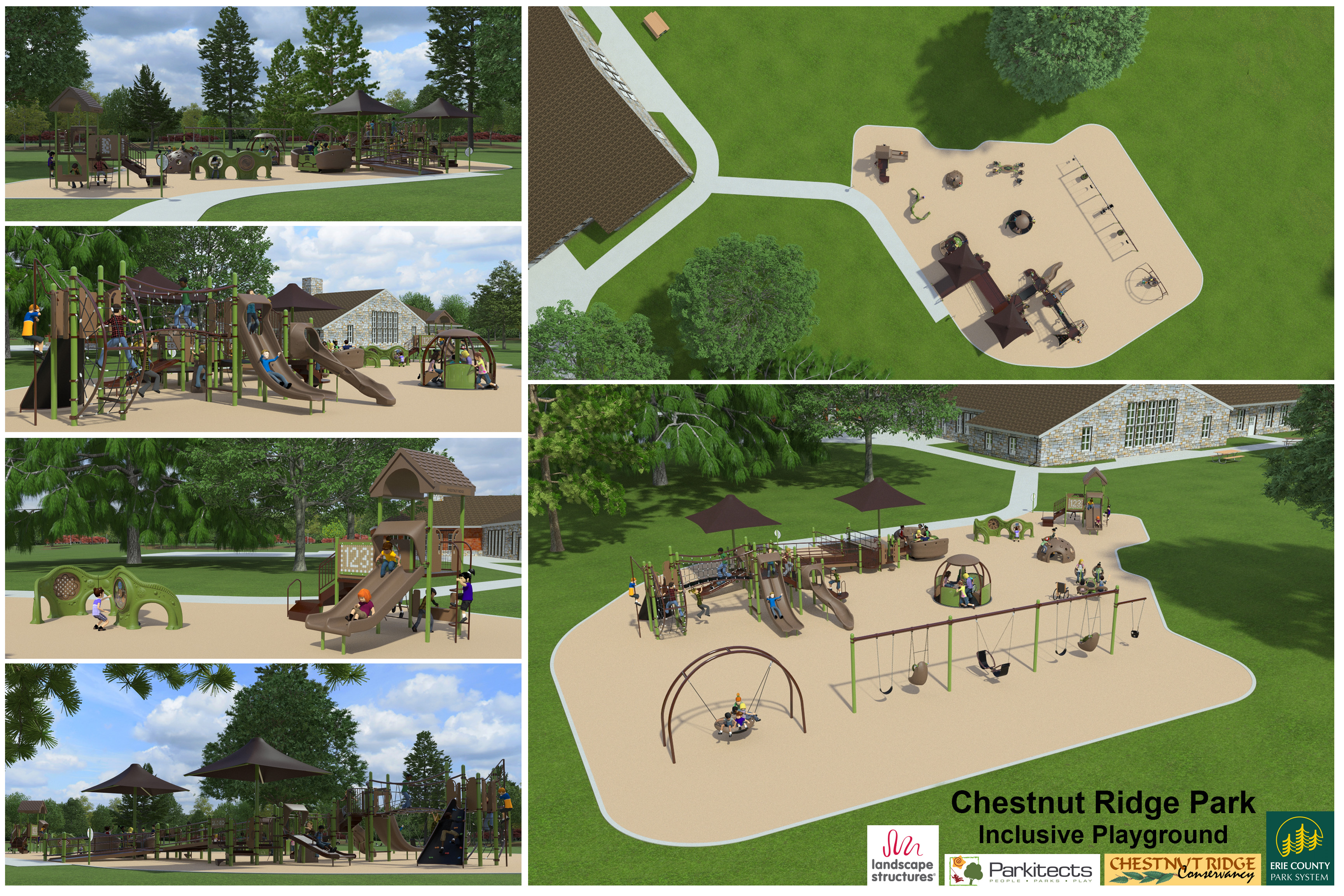 Be a part of the Chestnut Ridge legacy. Help us reach our goal by donating today!
Outstanding site location right next to the park casino and casino overlook.
Concept Design & Equipment Considerations
Click on picture to expand